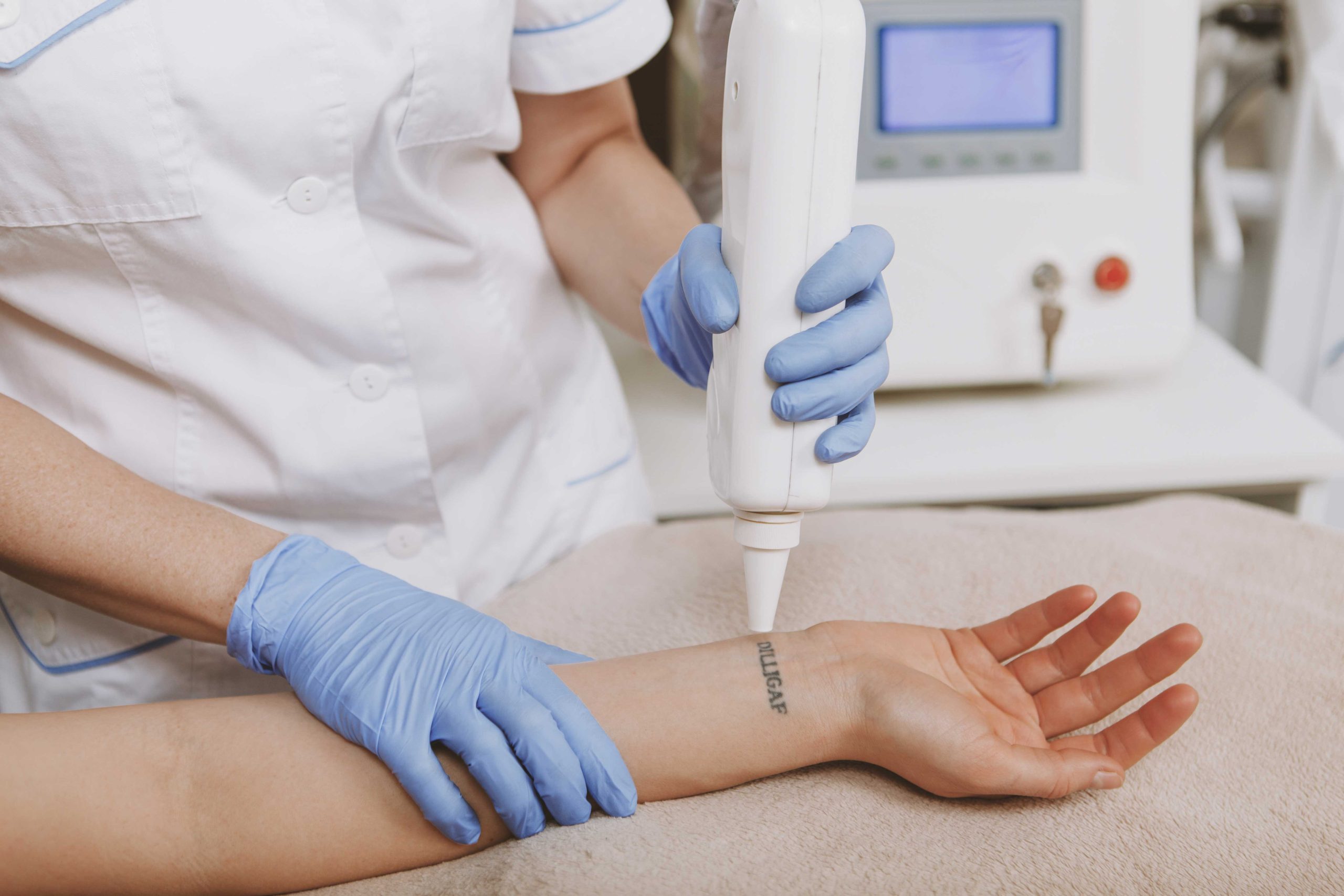 Tattoo Removal
Natural Tattoo Removal A Safe, Cost–Effective Treatment for Eliminating Unwanted Tattoos.
Whatever the reason for wanting a once-loved tattoo removed—we have the solution! While laser has been the primary option it has not always been effective in eliminating all colors and often leaves behind an unsightly impression where the tattoo once was.
Magnetic Tattoo Removal
Magnettic tattoo removal is an alternative to laser tattoo removal
Non invasive magnetic tattoo removal! Worlds most safe and effective technique that does not leave scaring or damage to the hair or skin! Here are some specific unique characteristics of the technique: It's effective on all types of inks(organic & inorganic, synthetic and mineral) It is effective absolutely on all ink colors even on whites(titanium) It is effective during all seasons (winter, spring, summer, fall). It is effective even on damaged skin that has had hypertrophic scars or keloids from previous invasive removal techniques. It is effective on all types of tattoos such as Lips, Micro blading, eyeliner, beauty mark areolas, PMU pain free message.
Non invasive
No pain
No scars
No acid
No saline
No carcinogenic ingredients
No anesthetic needed
Easy healing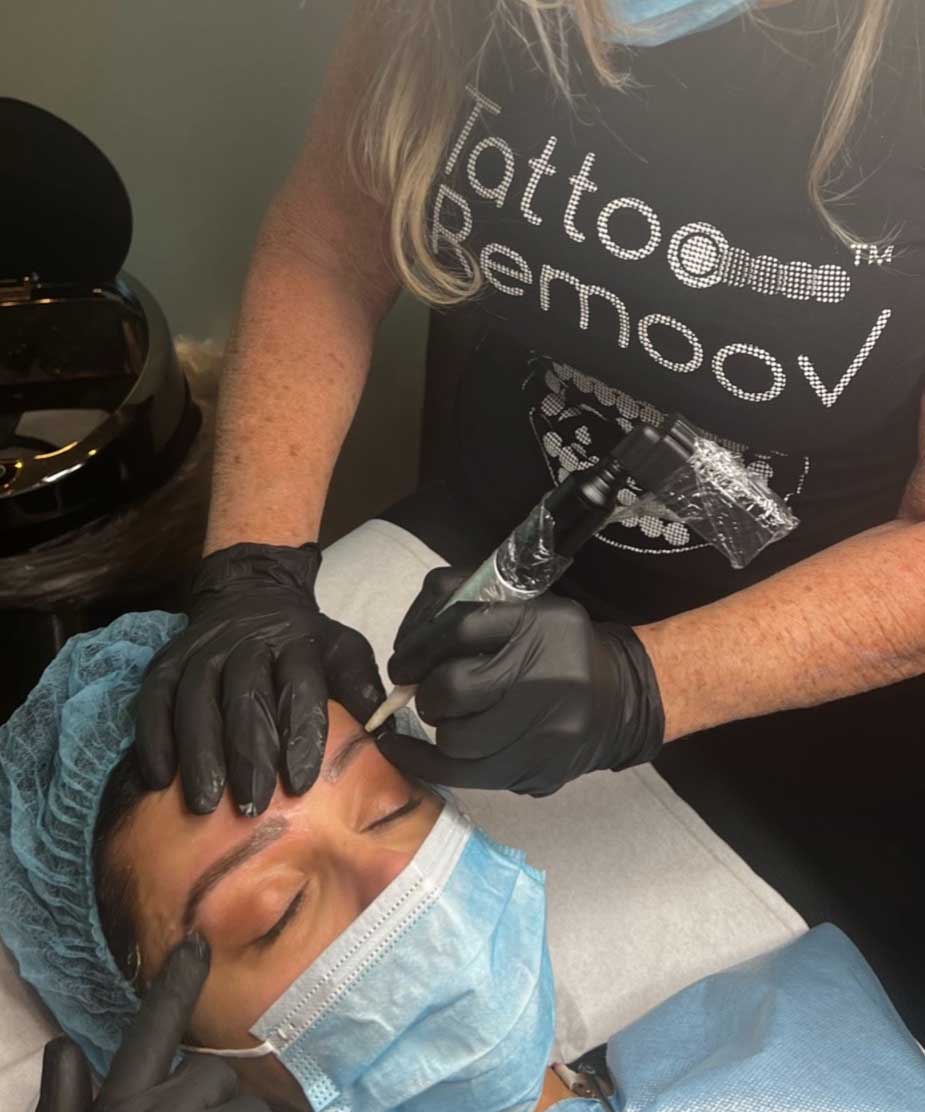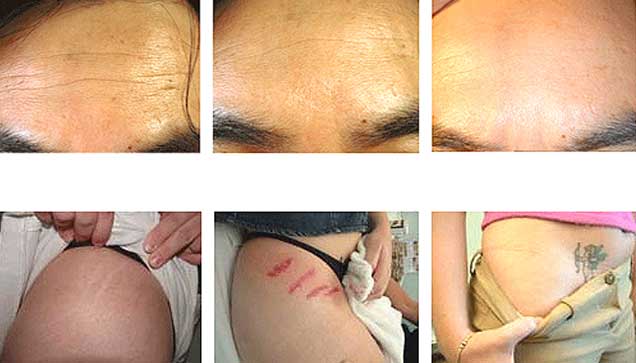 Collagen Induction Therapy
A Safe, Cost–Effective Treatment for Stretch Marks, Acne Scars, and Wrinkles
Collagen Induction Therapy (CIT) is a minimally-invasive skin rejuvenation treatment designed to reduce or remove fine lines and wrinkles, as well as diminish unsightly scars on the face and body. CIT will usually make the skin smoother, fresher and appear more youthful following a series of 2-5 treatments.
Permanent Make Up
At Applause, Ms. Jordan can help you tell the story you want by enhancing the seductiveness of the lips and the beauty of the eyes.
Eyebrows frame the face. A well defined, full natural brow enhances the eyes and cheekbones, and gives the face a more youthful appearance. Individuals who have lost the beauty of their brows from scarring, chemotherapy or aging will be amazed at the benefits of permanent eyebrows. Shape, thickness, symmetry and pigment can all be corrected and improved with the artistic flare of lasting enhancements.
Permanent Eyeliner and Eyelashes can create the illusion of larger and more alluring eyes by adding depth and definition. There is no more worry about smudging or washing off when swimming, showering, or playing sports. Enhancement procedures are customized to the client's skin tone, hair and eye color and personal preferences. If you have been burned, scarred or have hair loss from chemotherapy, Ms. Jordan can significantly improve your appearance.
Permanent Cosmetic Icy Lip Procedure/ creates beautiful, shapely lips that add color to the face and draw attention to the smile. By giving the appearance of fuller and more defined lips, thin, uneven or scarred lips can be a thing of the past. Pigment color is individualized to skin tone, hair and eye color as well as personal preference.